Lee Childs has a long history within training and education, specialising in the engineering and manufacturing sector.
Lee has developed, delivered and managed curriculum within further education, apprenticeships and commercial training for a range of employers.
As the former CEO of an outstanding engineering and manufacturing training centre, Lee is passionate about the delivery of high quality training, designed to meet the needs of the businesses we work with. He continues to develop and deliver bespoke courses for our customers, as well as providing consultancy tailored to support their needs. Lee was formerly an apprentice and engineer with Black and Decker, undertaking several roles within the business including, quality, R&D, materials expedition and engineering. Lee has gained a wealth of experience in strategic and financial management and uses these skills to ensure that NC Group is able to meet the unique needs of our customers.
.
Ian Nelson has extensive experience in the Welfare to Work and Commercial Training Sector. He offer specialist support in Employer Engagement and Business Management Consultancy.
Ian is Director and founder of the NC Group Ltd. Ian has excellent industrial links and network of contacts to ensure that the business is well connected within the local region in the first instance. Ian also has a proven track record of successful delivery of high quality national delivery and will use these expertise and network links to help NC group grow its remit throughout the UK and internationally.
Previous roles include Director, National Business Manager and Senior Business Development, with expertise in: Apprenticeship Levy guidance, Employment & Skills, Workforce Development and both internal management and sub-contractor environments. Ian is a highly motivated and target driven Business Manager with a successful track record in managing employer change programmes.
.
.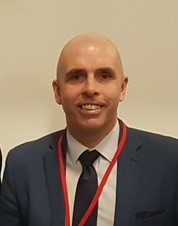 For further information on how we can support your business please contact training@ncgroupltd.co.uk